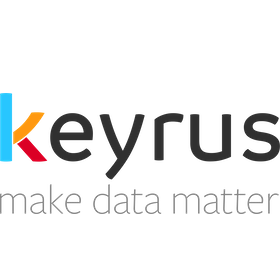 Paid Media Analysis
by Keyrus
Description
The Paid Media Analysis Accelerator shows marketing leaders the results from their campaigns: you can see impressions, clicks, and conversions by campaign type—as well as by specific campaign—to understand ROI for each dollar spent.
Answer Key Business Questions
How much are we spending by campaign type?
How are campaigns performing, by type?
What is the conversion rate over time, and what is it by campaign type?
How are individual campaigns performing over time?
What is the total spend and cost per click for each campaign?
Monitor and Improve KPIs
Campaign Spend
Impressions
Clicks
Conversion Rate
Click-Through Rate
Cost per Click
Required Attributes
Date (datetime)
Campaign (string)
Campaign Type (string)
Product (string)
Search Campaign (string)
Site (string)
Clicks (int)
Conversions (int)
Impressions (int)
Conversion Rate (int)
Spend (int)
Target Ages (string)
Target Income (string)
Click-through Rate (int)
Tech Specifications
Supported Layouts
Support
Works with
Tableau 2018.2 and later
Security and Legal
Privacy
Usage