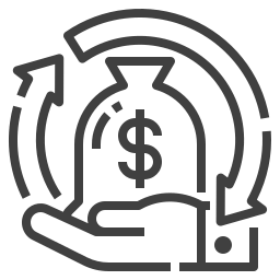 Recurring Revenue
by Tableau
Description
The Tableau Accelerator for Recurring Revenue gives you a jumpstart to getting data-driven insights for improving revenues from your recurring activities. Sales Managers can use this Accelerator to better understand how is composed the revenue they generate and how their account base is evolving to grow their business. Use this Accelerator to:
Get a clear view of your total revenue and how it is composed between recurring revenue and One-Time fees (OTF)
Have a good knowledge of your customer base and the impact of its evolution on your revenues.
Identify your top-performing products
Identify your top customers
Answer key business questions
How is composed our revenue?
How has the evolution of my Product Group base impacted our Total Revenue?
How is our customer base growing?
What are our top-performing Products / Accounts?
Monitor and improve KPIs
Active Accounts #
Active Contracts #
Contract Term Length (in months)
Period Recurring Revenue
ARR (Annual Recurring Revenue)
MRR (Monthly Recurring Revenue)
One-Time fees (OTF)
Recurring Revenue %: [Period Recurring Revenue] / [Total Revenue]
Total Revenue: [OTF] + [Period Recurring Revenue]
Required attributes
Contract Month (date)
Contract Id (string)
Account (string)
Product (string)
Product Group (string)
Contract Start Date (date)
Contract End Date (date)
Monthly Recurring Revenue (numeric)
One Time Fee (numeric)
Partners of Choice
Our top consulting Partners may be able to help you customize this Accelerator for your own business needs.
United States / Canada
Latin America
Path - Data Intelligence by using Machine Learning and AI for the best decision making
TSoft Latam - Regional Partner that helps you drive business digital transformation through Data Analytics
DataTeam - Foster Data Culture and Analytics for better business decision making
Tech Specifications
Supported Layouts
Support
Works with
Tableau and later
Security and Legal
Privacy
Usage